Hello Twilight Peeps :)
My name is Katie and I am one of "UtterlyAbsurd Bella's" cousins (one of MANY!!) Anyways, due to the fact that I have a ton of time on my hands and am an internet nerd I come across tons of photos of twilight cast members from recent events. I have asked for permission to post on here to share these pictures with those who would truly appreciate them.
As some of you may know, last night was 'Spike TV's Scream Awards'. Not surprisingly some Twilight peeps where there. Here are a few pictures ;)
First and foremost I must say I LOVE her dress!! I can't wear dresses because they never fit right, but if i could I would definitely like to wear that one!
Jackson is just too stinkin' cute!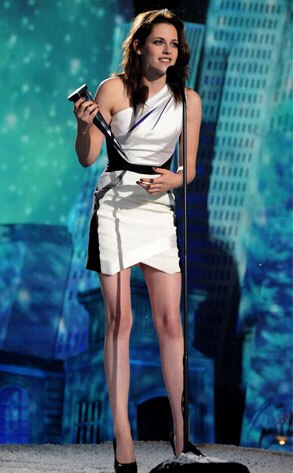 And personally. I think Kristen looks gorgeous here!
Now the one most people want to see....
[Yes i know this is an old picture, but there are none of them from the awards. I do not think they were there]
These two lovely looking gentleman were up against each other for best fantasy actor.
Eclipse was up for 17 awards!!
To WATCH the award show it will be on Tuesday October 19th on Spike!!
For more pictures of Nikki & Jackson go here
PICTURES
For more pictures of Kristen accepting her award for best fantasy actress [which was presented by Nikki & Jackson]
CLICK ME
EDIT :: These are the awards won :
Best Fantasy Film, Best Actress in a Fantasy: Kristen Stewart, Best Actor in a Fantasy: Robert Pattinson, and Breakout Male Performance: Xavier Samuel!